Mediated and settled countless employment disputes with issues involving discrimination (age, national origin, marital status, sexual orientation, pregnancy, disability), Americans with Disabilities Act (ADA), sexual harassment, wrongful termination, wage-and-hour claims, Family Medical Leave Act (FMLA), and the California Family Rights Act (CFRA).
Settled a wage-and-hour class action case against a top Los Angeles restaurant for $2 million
Mediated a settlement in excess of $1 million in a racial discrimination case against a Fortune 500 company
Successfully resolved hundreds of disability discrimination claims involving failure to provide reasonable accommodation and discrimination for a variety of disabilities including diabetes, mental issues, alcoholism, cancer, neurofibromatosis, HIV positive diagnosis and related issues, Multiple Sclerosis, Parkinson's disease, etc.
Successfully resolved several hundred claims of sexual harassment and discrimination involving supervisor's and subordinates, co-workers, multiple plaintiffs, cases with men and women; issues included constructive discharge due to management harassment, claims of favoritism and conflicts of interest because of sexual harassment, same sex sexual harassment, transgender discrimination, assault and rape in the workplace
Wrongful discharge in violation of public policy: Successfully resolved hundreds of wrongful termination claims involving allegations of health and safety issues, accounting fraud, wage-and-hour violations, violations of business and professions code
Resolved several hundred matters involving workers over 40 claiming age discrimination utilizing creative solutions which have included medical insurance, retirement coverage, pension benefits, and other desirable benefits for employees
Mediated hundreds of matters with women asserting pregnancy discrimination
Successfully resolved numerous cases with males and females claiming sexual orientation discrimination and retaliation in the workplace
Resolved many gender bias claims with issues involving disparate treatment of multiple plaintiffs, unequal pay, glass ceiling, transsexual and transgender issues
Successfully mediated countless matters involving national origin and race discrimination claims and retaliation for complaining of such
Resolved numerous disputes between celebrities and their nannies and other domestic staff involving sexual harassment and other sensitive and emotional issues
Mediated a complex wage-and-hour dispute against a Fortune 500 energy company that settled for more than $10 million
High-stakes dissolution of partnership, breach of contract, and breach of fiduciary duty.
Dispute between family members over right to control family business involving allegations of breach of fiduciary duty and unfair competition issues
Medical partnership dissolutions
Legal partnership dissolutions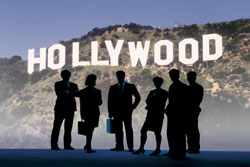 Successfully mediated a myriad of entertainment-related cases, including:
Studio v. studio case involving rights and profits
Coverage issues between production and bond companies
Breach of contract matter involving product placement between film and product companies
Claim by actor of breach of contract and discrimination against a studio
Producer v. Studio & Director v. Studio
Successfully mediated numerous class action matters for large oil company, restaurant chains, retailers, etc. involving misclassification, wage-and-hour violation cases (including failure to comply with statutory breaks, lunch breaks, and failure to pay appropriate overtime including management and artistic exemptions), and gender bias.
Breach of real estate sales contracts; contractual and equitable remedies including specific performance, rescission, and/or damages Brokers disputes.
Competing purchasers of property contamination to property, including toxic materials and mold on commercial property.
Misrepresentations in connection with purchase and sale. Real estate commissions. Title insurance, including coverage, malpractice, and handling escrow instructions.
Successfully resolved complex and sensitive matters including:
High-profile, multi-million-dollar claims of paternity and back child support
Dissolution of partnership involving major assets, a medical practice and child custody issues
Highly emotional dissolution of long-term relationship involving major assets and children.
Numerous same-sex partnership dissolutions, with and without children
Facilitated a major public policy dispute over land-use in the Inland Empire. Mediated all issues among stakeholders, which included homeowners, city officials, legislative bodies and parents of diasbled children.